Posts Tagged 'bamboo fence'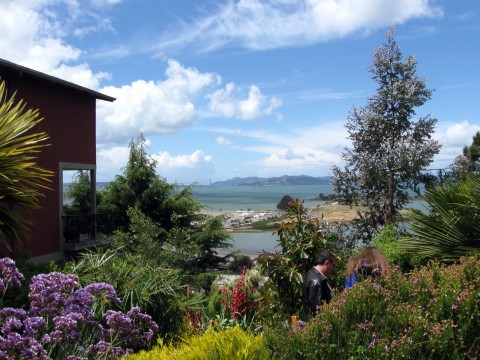 One of the gardens that we help maintain is on the Bay Friendly Garden Tour tomorrow. I really like the tour and the whole concept of Bay Friendly. It's such a clear way to focus on the ecological implications of gardening, and the tour has the feel of real gardens made by actual gardeners. The bulk of this one was installed by a designer (Roger Raiche, who's known around the Bay Area from working at the UC Botanical Garden and for introducing a lot of well-known native plant varieties, Vitis californica 'Roger's Red,' California Wild Grape, being the first one that comes to mind but there are many many more) and it's had us helping with the maintenance for several years, but it's very much the owner's garden. Over the years, she has moved and added and subtracted a lot of the plants, and she's the one who keeps it in a showcase state. It's a great place to walk through and appreciate plants.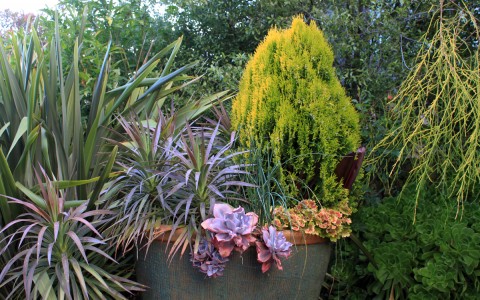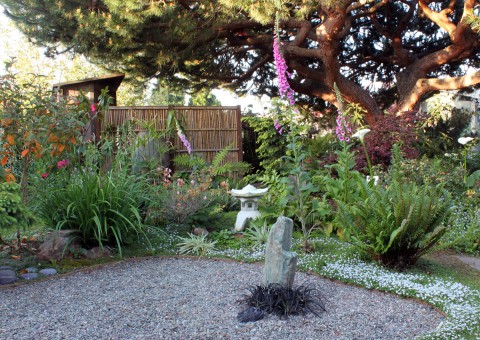 This section of the garden was designed by the owner along with a Buddhist monk who helped in the garden for a little while before us. Virtually every plant is a transplant from some other part of the garden, almost no new plants were bought for the space. Quite a few classic garden plants — roses, rhododendrons, azaleas, a peony — ended up in this area, I think after struggling or being overcrowded somewhere else. The fence was built with bamboo that the monk harvested from our yard. Every garden should have a Buddhist monk work in it for a time.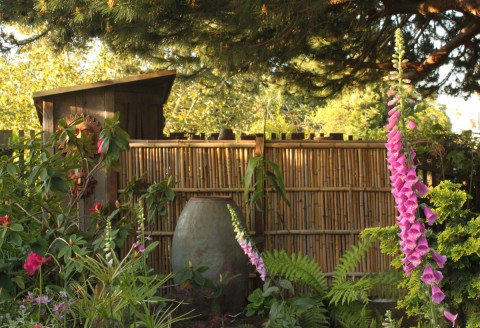 I've posted photos from this garden a couple of times before, here and here. There is a post about the garden on the Bay Friendly blog and the garden got several paragraphs in a write-up of the tour at SF Gate. And Floradora has a number of nice photos from this garden and several others on the tour.
Some more photos are below. (more…)
Categories