Oaxaca Watercolors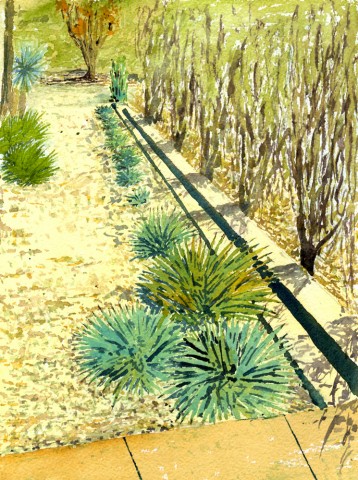 While I was in Oaxaca I tried to do a watercolor every day. I didn't quite manage that, but I was quite prolific by my standards. Kind of fun, I'm hoping to continue maybe once a week throughout the year. This isn't every single watercolor I did — I did a few others that I'll mix into my upcoming posts — but it gives a decent overview of my trip while I work on my more focused posts. The first one is from the Oaxaca Ethnobotanical Garden in the center of town inside the walls of the historic cathedral complex, a fantastic garden; I'll do a post about it soon. The second shows a booth selling clothing in the street nearby, set up in front of the side entrance to the cathedral.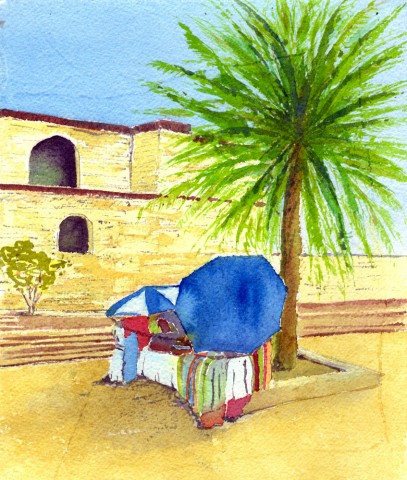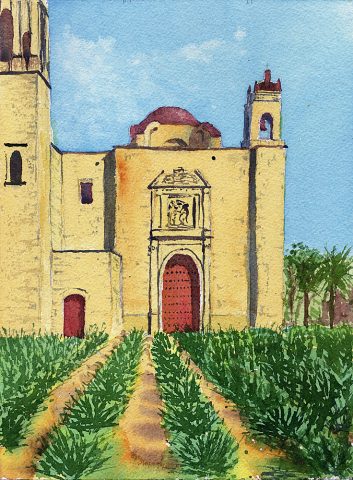 Both of these views show the cathedral, Santo Domingo. On the left side of the wide angle view is the entrance to a terrific museum. It was featuring an exhibition of one of my favorite sculptors Jorge Yazpik; his work will probably get two separate posts. The agaves in front of the church were wonderfully dramatic. Gotta do agaves and palms if you're going to watercolor in Oaxaca.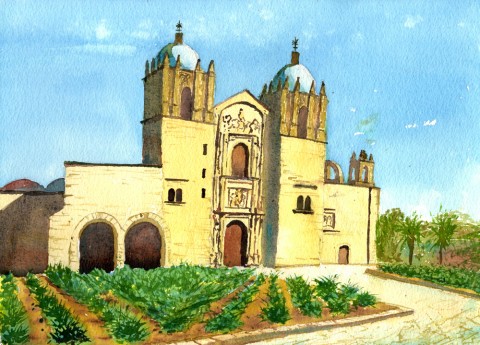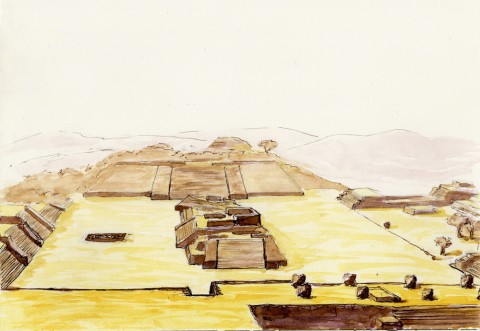 I also went to Monte Alban and Mitla, Oaxaca's two best Zapotec archaeological sites. Beautiful stonework, I took many photos. Mitla has a Spanish church built onto the Zapotec ruins.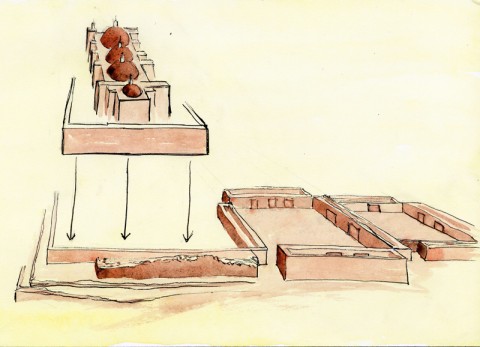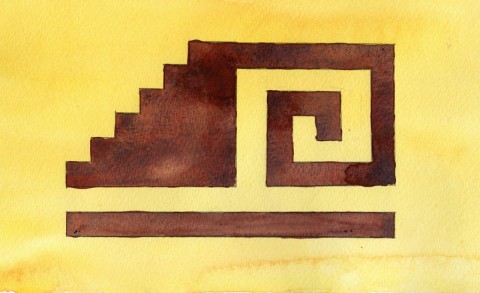 This one is adapted from the Zapotec symbol widely used throughout Oaxaca. Sometimes referred to as an earth serpent, it represents a temple as well as a mountain, both of which were sacred. I like the way its spiral resembles the Maori's koru symbol, but inspired by blocky masonry rather than a sinuous fern frond. My version is actually a simplified version of the Zapotec carvings and mosaics at Mitla. The stone reliefs there blew me away and continue to blow me away every time I look at my photos. I'll post photos of them before too long.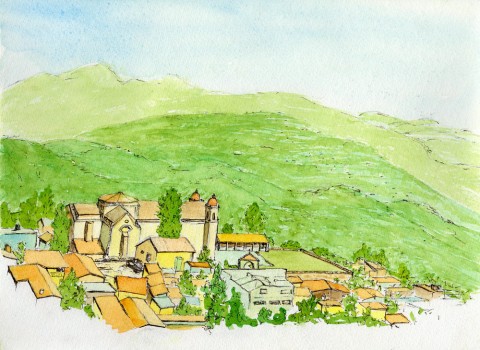 I did some hiking from town to town in the hills above Oaxaca City in an area known as the Pueblos Mancomunados. One section of trail in particular was spectacular, with pre-hispanic stonework to admire and bromeliads flowering in the trees. That will probably be my next post.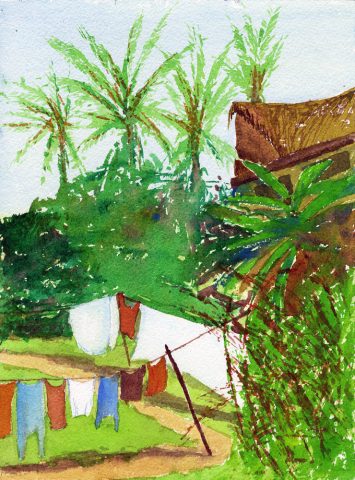 After some time in the highlands, I went down to the beach. The coast there is beautiful, warm and friendly and suitably tropical for a January vacation. I made this watercolor of the town laundry in Mazunte. There was a sign boasting that everything was 'Washed with Love'; I probably should have incorporated that into the painting.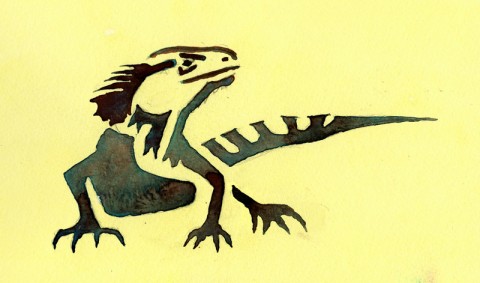 My hostel in Puerto Escondido was the domain of several iguanas which would periodically cruise through the open-air kitchen. Several times I heard claws on the roof and looked up expecting pigeons, only to see malevolent-looking iguanas instead. It's intimidating to see a scowling iguana come climbing down the stairs while you're sitting there barefoot drinking your morning tea.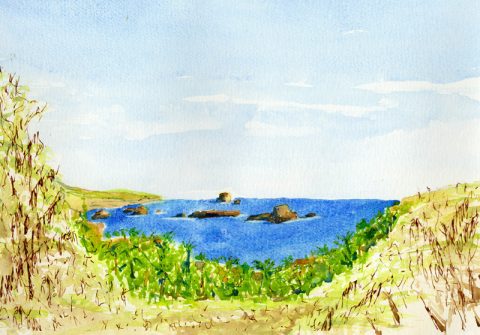 These two are from neighboring San Augustinillo. Walking along the road from Mazunte, the landscape of dusty sun-baked scrub opens onto a view of the ocean surrounded by palms, sudden technicolor like when Dorothy opened her eyes on Oz. I find that Mexico's beautiful places are often made more impactful by the undistinguished scrubland surrounding them.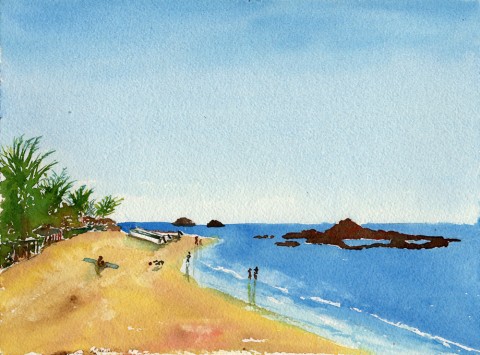 This entry was posted on Monday, February 27th, 2017 at 7:34 am and is filed under sketchbook. You can follow any responses to this entry through the RSS 2.0 feed. You can leave a response, or trackback from your own site.