The Sea Ranch Bluff Trail
I was up in Sea Ranch with my family for Thanksgiving. I'd stopped there before and explored a little, and I once posted about the chapel, but this was my first time staying there. I loved it, of course; there's a reason why it's beloved and iconic. The landscape is dramatic, the houses are sited wonderfully in the landscape, and the hiking trail along the bluff has some great moments as it moves through the tunnel-like cypress windbreaks and the open bluffs.
While I was there I experimented with using an ipad for drawings. I didn't save the ones I did entirely digital, but I like the results when I hand drew a little thumbnail, photographed it with the ipad, then colored it digitally. The result is not all that different from coloring it with markers, but it was quick and the method let me erase or adjust the color and there's something nice about the flatness of the digital color under the quick line work. I'll probably experiment some more with entirely digital drawings in the future, but this method seemed like a good addition to my bag of tricks, allowing me to make two dozen sketches during a single hike.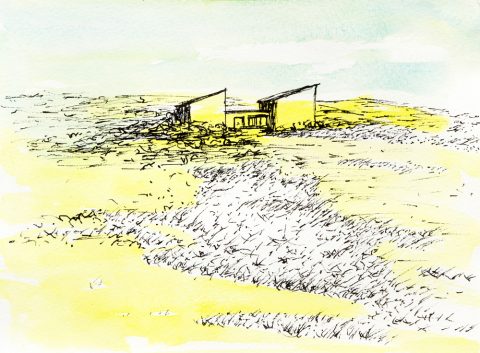 I also did some watercolors, my first since our trip to Baja in February. I played with a few different kinds of paper and a few different styles, getting a little more ambitious as I went. I'm hoping to do more of them next year.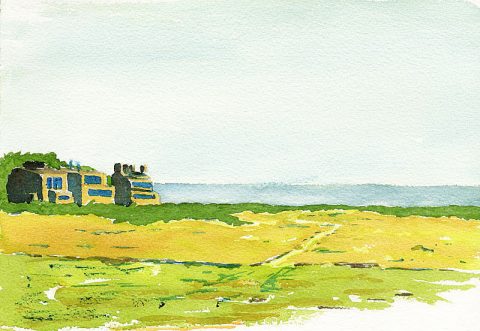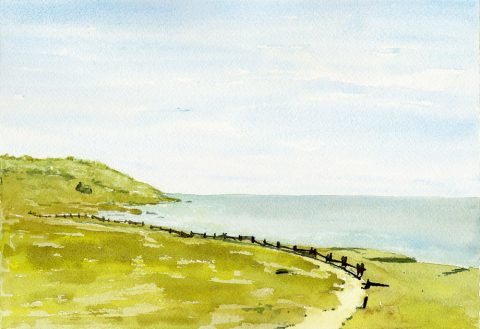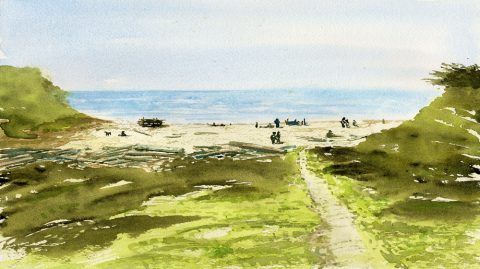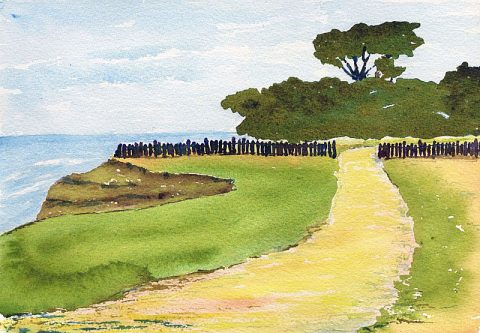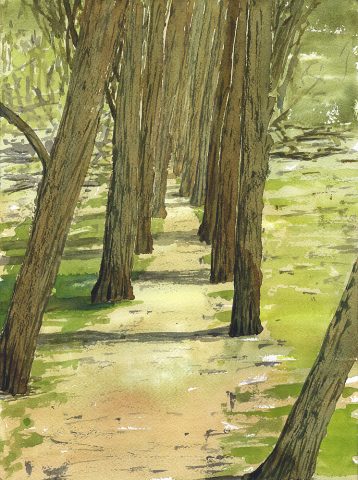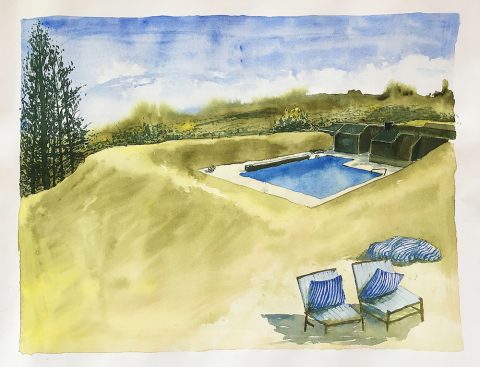 Thanksgiving weekend marked eight years of this blog. Posting has slowed for me and just about every other garden blog I follow, and commenting has faded away, but I still prefer the blog over all of the other online formats. It remains a great tool for organizing thoughts, images, and links, and I often find myself going back into my archives or sidebar. I intend to keep posting, my thanks to everyone who keeps reading.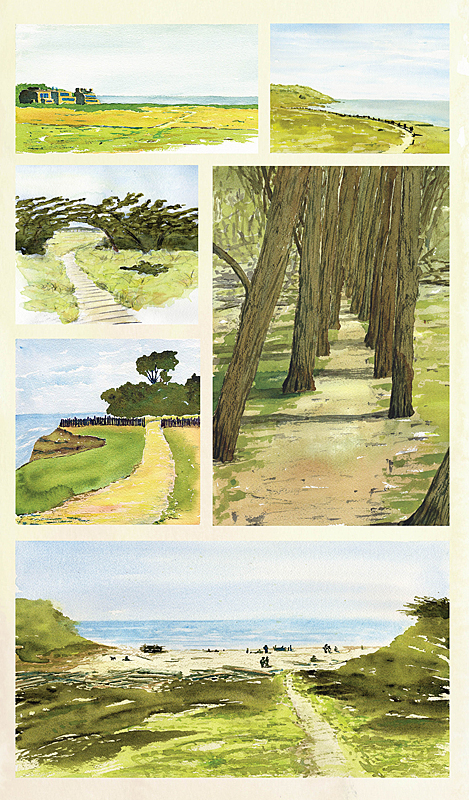 This entry was posted on Sunday, December 4th, 2016 at 5:15 pm and is filed under sketchbook. You can follow any responses to this entry through the RSS 2.0 feed. You can leave a response, or trackback from your own site.